The Best Garage Door Repair Company in Bulverde, TX
Efficient Garage Door keep your home and business safe through our advanced installation systems. Let the experts help you with repairs or complete new installations 7 days a week across Bulverde!
We are the leading company for installing & repairing garage doors in Bulverde
Our Mission is to provide you with straightforward efficient garage door service. We will do this by providing you with the best value for your money, reliability, excellent customer service, and ease of doing business knowing you're given the best quality of parts and service from our company.
We provide excellent service by giving our customers the best quality of work to add value to their home by repairing or fully installing their garage doors. Whether you are looking for a classic garage door look, faux door, glass door or a more modern chic look our staff is knowledgable and willing to customize it to our likes. Our technicians are available for on the spot assistance as well as a guide to the inspection of your garage door. We work with all door brands and models such as Clopay, C.H.I Overhead, and Amarr. We provide Garage Door Repair, Garage Door Installation, Garage Door Opener services, and more!
Superior Garage Repair Services Coming to
Your Home or Business In Bulverde, Tx
We are family owned and operated Business in Bulverde, TX
Bulverede's Best Garage Door Repair Company
If you require or want on the spot service in Bulverde, TX. Our Pros at Efficient Garage Door will:
Check Rollers
Look at the Springs
Examine Tracks
Inspect Bolts, Hinges, Cables
Test Door Balance
Lubricate
For regular maintenance, a good tune-up and clean are compatible in keeping your door working functionally. Cleaning the around the garage door, the rails and rollers will also help in the upkeep and maintenance of your door. On the other hand, if you have a wood door there is a slightly different process for this and we recommend you contact a professional to come out and assist. Our staff is trained in this category and can assist you in solving the issue with this type of door or maintenance the door as needed so it will work efficiently for years to come.   Upon our departure, you will be given the reason for your faulty garage doors issue and how to solve it.
CONTACT US FOR A FREE ESTIMATE
We are available 7 days a week!
Learn About Garage Doors and Gates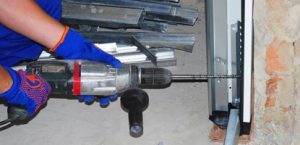 Is your garage door broken? Maybe it won't open, or perhaps one of the springs have snapped. We are available for all of your garage door repair needs.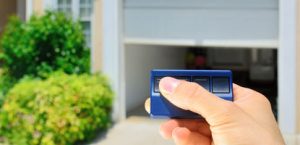 Efficient Garage Door service and repair all major garage door opener brands and models. Questions or concerns? Contact us today and let us help!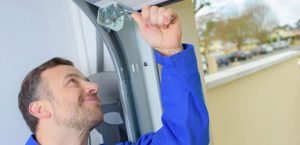 Is it time for a new garage door? Is your old door broken or damaged? Or are you just would like upgrade to a more efficient, modern, and secure garage door?
San Antonio, TX
About San Antonio, TX
San Antonio ( SAN an-TOH-nee-oh; Spanish for "Saint Anthony"), officially the City of San Antonio, is the seventh-most populous city in the United States, second largest city in the Southern United States, and the second-most populous city in Texas as well as the 12th most populous city in North America with 1,434,625 residents in 2020. Founded as a Spanish mission and colonial outpost in 1718, the city became the first chartered civil settlement in present-day Texas in 1731. The area was still part of the Spanish Empire, and later of the Mexican Republic. It is the state's oldest municipality, having celebrated its 300th anniversary on May 1, 2018.The city was the fastest-growing of the top ten largest cities in the United States from 2000 to 2010, and the second from 1990 to 2000. The city of San Antonio serves as the seat of Bexar County; San Antonio is the center of the San Antonio–New Braunfels metropolitan statistical area. Commonly called the Greater San Antonio, the metropolitan area had a population of 2,550,960 based on the 2019 U.S. census estimates, making it the 24th-largest metropolitan area in the United States and third-largest in Texas. Straddling the regional divide between South and Central Texas, San Antonio anchors the southwestern corner of an urban megaregion colloquially known as the Texas Triangle. The Greater San Antonio and Greater Austin areas are separated from each other by approximately 80 miles (129 km) along Interstate 35. Both metropolitan regions are expected to form a new metroplex similar to Dallas and Fort Worth.San Antonio was named by a 1691 Spanish expedition for the Portuguese priest Saint Anthony of Padua, whose feast day is June 13. The city contains five 18th-century Spanish frontier missions, including The Alamo and San Antonio Missions National Historical Park, which together were designated UNESCO World Heritage sites in 2015.
Neighbourhoods in San Antonio, TX
Monte Vista, Downtown, Southtown, Tobin Hill, Westfort, Government Hill, Lavaca, Fort Sam Houston, Oakland Estates, Alamo Heights, Mahncke Park, Stone Oak, Dignowity Hill, Arena District, Sonoma Ranch, Ingram Hills, East Side, Far West Side, Inner West Side, Northeast Side, Uptown, Northwest Side, Near East Side, Midtown, Far North Central, North Central, Indian Hills, Dominion, Hill Country, Monticello Park, Rogers Ranch, Northwest Crossing, Meadow Village, Terrell Heights, Inwood, Olmos Park Terrace, Dellview, Crownridge of Texas, Alamo Farmsteads, Lackland Terrace, Braun\'s Farm, South Southwest, Loma Park, Lackland AFB, Mission del Lago, King William, Harlandale, Beacon Hill
San Antonio, TX Driving Directions
No data to show...
Need more information? Complete the form below and we'll get back to you asap!